Let us help you grow your business through the web
Sky Mart is a leading OEM aerospace fluids and parts distribution company specializing in chemicals, fluids and consumables used in the maintenance of aircraft. Additionally, Sky Mart offers Commercial and Regional OEM quality aircraft parts. Sky Mart has a global reach, offering value, accuracy and timeliness on all items shipped.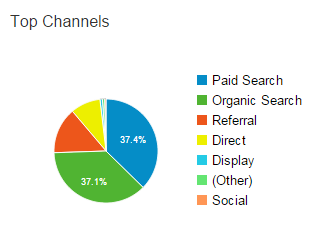 Challenge
Get targeted visitors to the website and increase incoming leads and sales.
Solution
Create a landing page and initiate a PPC campaign on Google. Optimize the website to increase conversions (Also optimize the website for mobile users). Add tracking and testing to everything so can monitor results and increase ROI. Increase the Search Engine Visibility by adding a Glossary to the website and doing SEO. Set up call tracking and initiate mobile campaigns for incoming calls.
Results
Over 100 Requests for quotes per month, ROI of 500%+ on online efforts. SkyMart is a B2B Business and so every incoming enquiry is basically a request for quote. On the first few months of the campaign several deals of over $70,000 each have started from the landing page and campaign that was created.