FREE website analysis
Our team is ready to review your website conversion aspects and provide some tips to help you propel traffic, drive leads and increase revenue.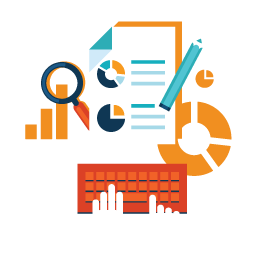 We looked at a lot of online marketing solutions but these guys were our clear favorite. They has the right strategy and they've been awesome to work with.
Noam Wekser
Corporate Entrepreneurship Expert
CD Web Marketing has been a tremendous help for our internet business. 3 years ago we were in the top 5 of every major search engine, but times changed and we found ourselves buried in the back pages of searches. They reviewed my site and my industry for free. I really appreciate that they are careful with my marketing dollars. They set up a marketing plan that was cost effective, redesigned my web site and we have had a 500% increase in web profits in six months.
Greg Nazvanov
Certified Financial Planner
This is a recommendation for CD Web Marketing. I have worked with CD Web Marketing on a number of projects delivering Business Growth Strategies to Local Businesses. Their work is impeccable, the support services are outstanding. I am a very hard person to work with because I am a perfectionist and their work met and exceeded my expectations.
Darren Jansen
CEO at DigitalAsset.Guru